This relatively small and beautiful island of Ireland has so much to offer. Its history, amazing landscape, unique architecture… This is just the tip of the iceberg.
I have mentioned several times that whenever I have a day or two to spare, I try to explore as much as possible. However, it seems that sometimes even the obvious places can escape my attention.
Or maybe there is a reason for that… some places can only be properly perceived and appreciated at a certain moment and time.
Hook Head - an incredibly beautiful headland in County Wexford with its famous, oldest in the world operational lighthouse, built 800 years ago (XIII century).
I have to admit that a guided tour is a must. Lighthouse itself is beautiful also inside. Very quiet, like a castle, with spaces isolating from stormy weather. Around 4m thick walls, small windows and an impressive viewing balcony.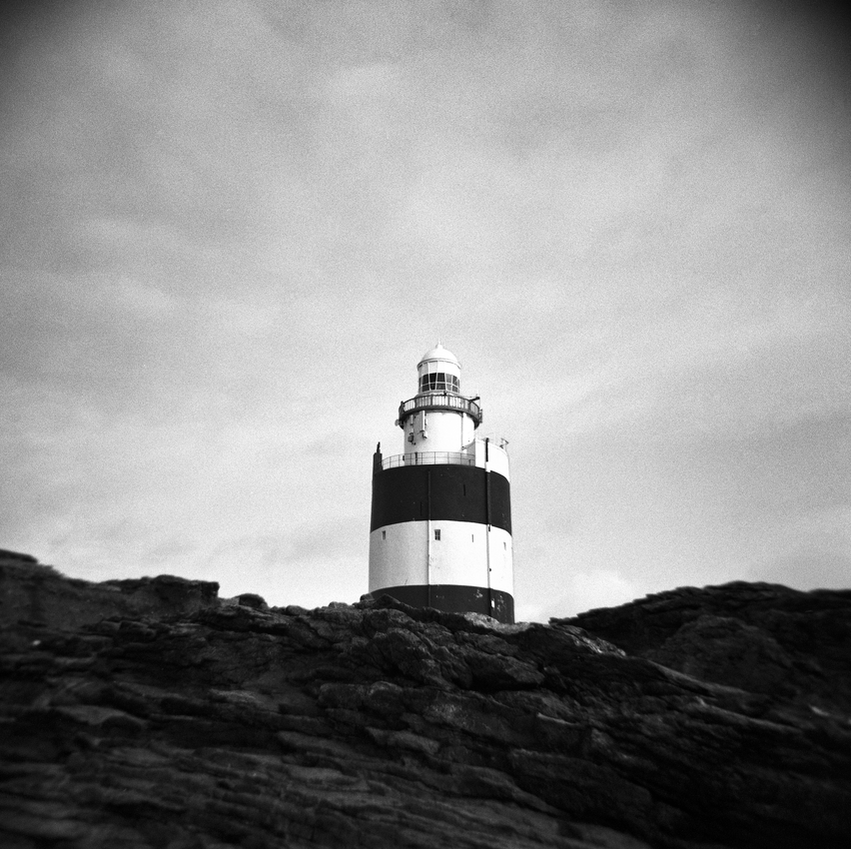 Please check these links for more information:

https://www.greatlighthouses.com/lighthouses/hook-head/
The weather that day was exceptional and I believe it showed the true character of this place. Lots of sun, but also very strong wind and crazy waves. The Celtic Sea was raging… and it was beautiful.
It made a unique impression, especially on the observation deck at the top of the lighthouse.
The fascinating trip ended with late lunch (delicious fish and chips, of course) with an amazing view of the neighbouring cliffs.
It's time to plan another one. Looking forward to it.

…….

Black and white photographs were taken using the new/old Holga 120GN. A unique one, with a glass lens. It lay quietly in a box for over 7 years. When the original Holga factory closed down and ceased production in 2015 (as far as I remember) I bought a backup. Until now I was still using the old one which I bought in 2008. After a few failures, however, I decided to put it aside. Time to retire.
As for the film - it's traditionally Ilford Delta 400 Pro.
I also kept in my car a pinhole camera and tripod. In this weather, however, photographing with a pinhole camera was pointless.
Thank you!