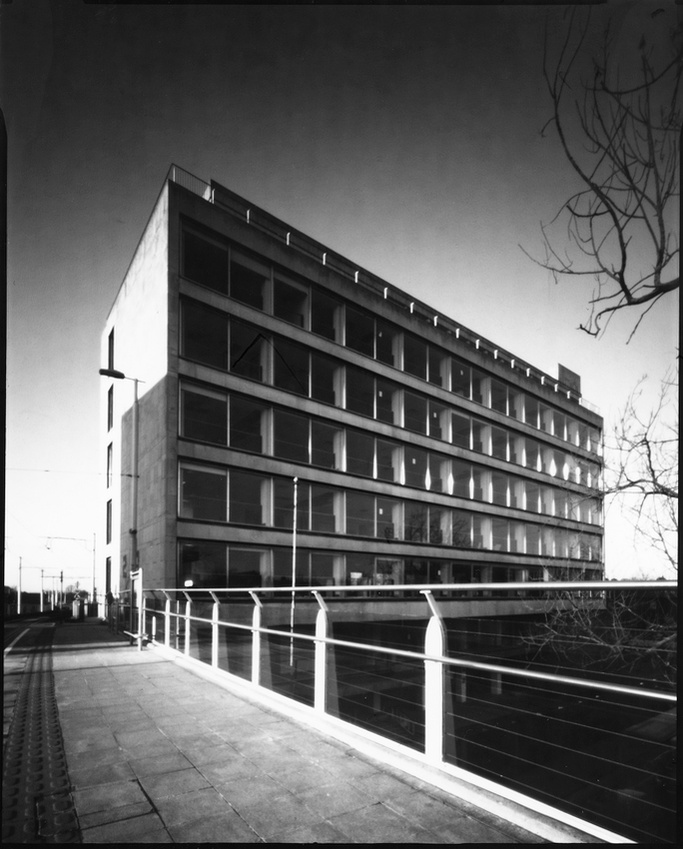 Primarily a social radical ideology, it 'was not simply a style: but more of an attitude, a determination to break with the past and free the architect from the stifling rules of convention and etiquette'
/Jonahtan Glancey/.
...Genuine design, pure, geometric forms, abstract shapes and bold colours - Modernism - one of the most influential movements, especially in history of architecture. It was also or maybe even first of all unfulfilled dream of architects and artists who tried to create a better world...
My fascination with modernism began many ears ago while studying architecture. It has grown since then to appear in the form shown in this project which is an archive of modernist buildings important for the history of Irish architecture.
Timeline:
- 2015 - Photograph made in Ballymun towers was selected for 'Shadow and Light' exhibition, PH21 Gallery, Budapest, Hungary
- 2015 - Photograph made in TCD was selected for 185th Annual Exhibition Royal Hibernian Academy Gallery, Dublin, IE
- 2015 - Photograph made in UCD campus was selected for 'Lines' exhibition, Darkroom Gallery, Essex Junction, Vermont, USA
- 2013 - project was featured on 'Le Journal de la Photographie' / France/
-2012 - Photograph made in Berkeley Library (TCD) was selected for '20 x 20: Peripheries - Moments from the Side' exhibition, Inspirational Arts Gallery, Dublin
- 2012 - two photographs from the series nominated for the main prize in 'The Irish Times Open House Dublin' Photography competition
- 2012 - Photograph 'The Unit' made in Liberty Hall was selected for the 182nd Annual Exhibition in Royal Hibernian Academy Gallery